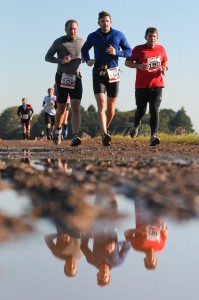 We are pleased to confirm that the 2013 VDO RunRider will take place on Sunday 13th October 2013 at Ashton Court, Bristol. We are very grateful for the continued backing of our sponsors, especially VDO Cycle Computers whose support has helped secure the future of this popular offroad duathlon and made it a firm fixture on the South West event calender.
As part of our continued commitment to improving the event, we are excited to have secured a new start/finish and larger transition area which will be much more weather proof than previous years. Also, we have access to better facilities, inc showers to you can clean yourselves up after the event!
For 2013, due to competitor feedback, we have added an additional race distance too, so now there are more options to find a race distance suited to your level of fitness / amount of suffering you want to go through!
Entries are now open and all entries received by end of June 2013 will receive an exclusive, limited edition VDO RunRider china mug in addition to the usual finishers present. We look forward to seeing you in October…