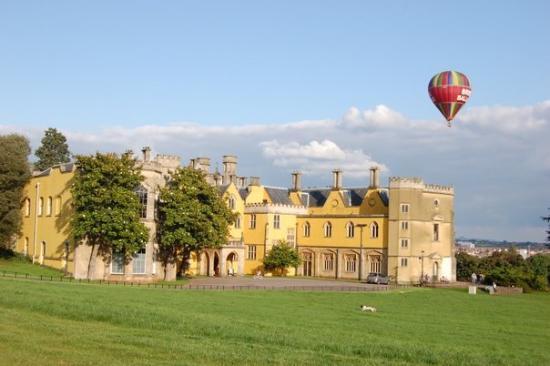 The Bristol Run Rider combines a beautiful yet challenging running lap with one of the best mountain bike courses in the country. Ashton Court is home to a variety of running and cycling events and has gained an national reputation of being one of the most beautiful city event locations the UK has to offer.
RUNNING COURSE
The running course is approx. 6km long and features approx. 145m of climbing. The course is a mixture of grass tracks, single dirt tracks, gravel roads and a very small bit of tarmac. It may be short but it is challenging!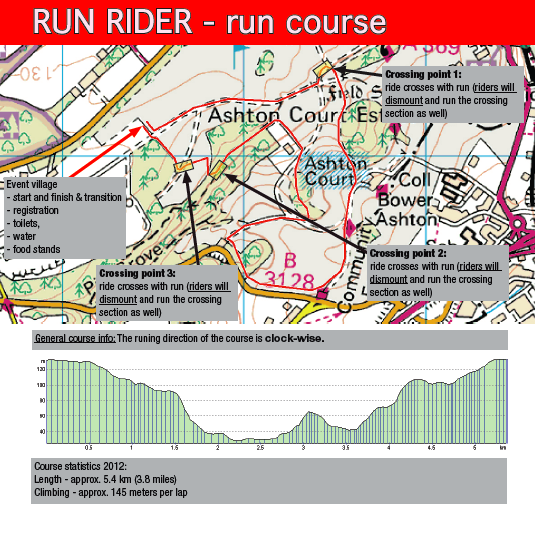 MOUNTAIN BIKE COURSE
The mountain bike course in Ashton Court has been made famous through the Bristol Bikefest and the Bristol Oktoberfest. Both events are relay mountain bike event where competitors compete as many laps as possible in a certain time frame. The Bikefest which is now over 10 years a solid force in the UK cycling calendar attracts up to 2,000 riders who just can't get enough of the well flowing and fun packed Ashton Court course.
The mountain bike course is approx. 9km long with approx. 155m of climbing in it. The all-new, purpose built, all weather course offers a combination of dirt single tracks, gravel climbs, grassy double tracks and heaps of fun. Over £200,000 has been invested in redeveloping the cycling tracks within Ashton Court, and we will be using most of it, along with some added extras too. The course is pretty much 100% weather proof which will make for a fast and enjoyable duathlon – it doesn't matter what the weather has in store!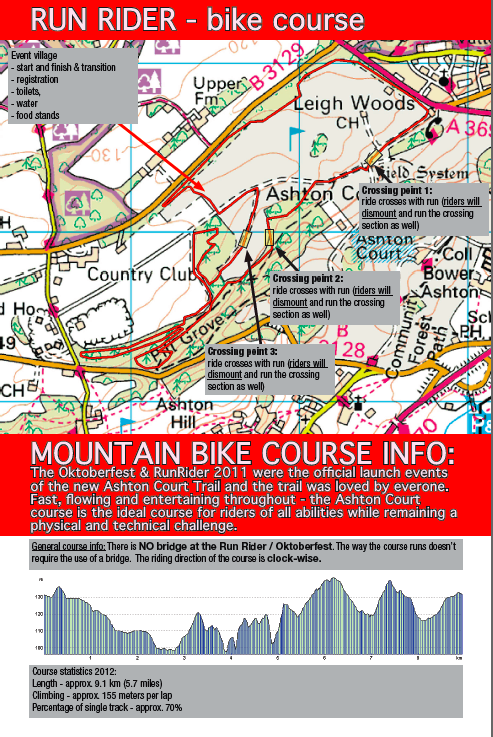 Both courses are open all year. They are not marked but if you get the chance to visit Ashton Court prior to the event you will get a great feel for the terrain and for the two courses. We recently rode the MTB course, check out this film to give you a taste of what to expect!